WHAT HAPPENED?
Hello Everyone,
Jennifer here to bring you the latest scoop on OldCP. As you all know, several events have been occurring on this well-known server. OldCP has been around for years, and Damen helped make it happen. Ever since Damen left, things have not been the same, and OldCP had a sudden downfall starting a few weeks ago or so. Several users would report random shootings, people were quitting, and nothing in general was how it used to be. The game was also taken from Charles at one point regarding an issue with a staff on the game who was fired. OldCP has gone through many new ownerships within the past month or 2, and it's been quite hectic. Today, I'll be wrapping everything up for you to understand exactly what has been going on.
Let's begin from after the horrid events, such as the couple of shootings the game had. Charles decided to leave OldCP in Lou and Mushroom's hands, however, he did not seem to provide full-on ownership to them. This became a problem, and it prevented Lou and Mushrooms from being able to do all that much in the game. Charles still had the database, so things were not going too great. Charles left for that time due to stress and wanted time off. Nobody had a clue if he was going to be coming back or not. During that time duration when Lou and Mushrooms mainly ran the game, things got insane — and they got insane quick. OldCP really was reaching a new point at this time, and everything was becoming weird. Nobody liked how things were going, and the users wanted Damen to return so things could be back to normal. As everybody knows, Damen is not coming back, so nobody could really help the game at this point.
After all of these events occurred, Charles came back to OldCP's official Discord chat after sorting himself out. He was only gone for a few days, but yesterday, he made an announcement stating this —
@everyone OldCP is for sale. Please contact me if you are interested in buying full ownership and full access to OldCP!
Seeing this announcement both shocked and panicked many users who play OldCP daily. Lots of people were asking Charles questions regarding this, and everybody wanted to know why he was selling OldCP. From what everyone knows so far, it is possible that Charles may have just been done with OldCP at that very moment. Do not make assumptions right here, however — I am not done explaining, as certain things have also changed very much within the past 24 hours.
Charles wanted to sell OldCP for a few hundred dollars, and he did get quite a few offers regarding the selling of the server, since it is indeed a popular one. In the end, Charles never really got to sell OldCP. Damen heard the news about what had been happening with his old server at that very moment, and he was surprised to hear about it. Damen and Charles are not exactly on "good terms" right now over everything, and so Damen took the server back, and he gave OldCP to Rocket. From what I believe, Damen did not want his original server to be in the hands of someone he did not trust (if it did end up getting sold, that is).
Now that Rocket has OldCP in his hands, he has made some MAJOR changes to it. He turned OldCP into RPCP, and now the server is moved there. Basically, you can say OldCP is no more. RPCP is similar to OldCP, yes, but it is not exact, and that is what's killing some of the users off. Many people were angry over these changes, and some of them refuse to join RPCP. Several users were with OldCP for years, so these recent events were not accepted to them. Rocket is the new owner, of course, and a lot of players are moving to RPCP's official Discord chat who are also agreeing to move from OldCP to RPCP.
Word has gone around that Charles may make a new server and try to revive OldCP to some extent, but this is not certain. People have no idea whether he is leaving or if he plans on making another server. Due to him and Damen having problems, this has also not been too well for him. People are hoping that maybe he does make another server, but that is not confirmed.
As for the staff, most of OldCP's staff team was reset. They did keep a few of their moderators, yes, but for the most part, they reset the team and added in new staff to help with RPCP. As for OldCP's royal family, it is unsure as to what is happening with it. They are still keeping a few of OldCP's in-game roles and combining them in with RPCP, but the staff team is certainly changing a lot of things around. As I said, this also greatly contributes to the team beginning to infuriate OldCP users and refusing to join RPCP, as these changes have also confused them deeply.
Along with this, OldCP's website has also been changed completely. Their old website is no more, and it goes to the same exact page as it does with going to RPCP's page. So, this shows that they have somewhat merged, and that this confirms that yes, OldCP is now RPCP. People are hoping things change, that this is a phase, and that things may go back to normal soon, but that is probably not going to happen. Whether in your opinion you believe OldCP is basically dead or not, it was great to have the server around while it was there. It's not completely dead, though, since they more mainly headed on over to RPCP.
I hope this cleared up any confusion anyone had over the past few weeks regarding OldCP, and it's changes within the past 24 hours. RPCP is new, and it's out of closed beta testing. So, if you're wanting to join, I will leave links at the end of this post. For now, let's thank OldCP for being here for all of the time it was in the community. Still wanting to play something like OldCP? RPCP is now the place for you.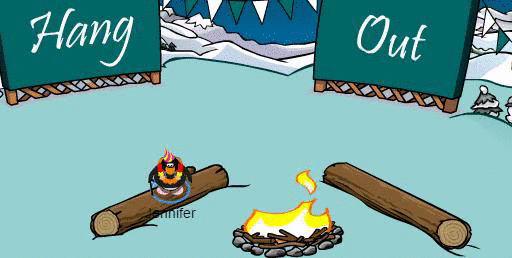 Thanks,
Jennifer