---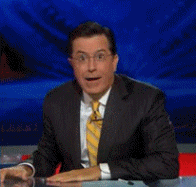 Exciting news coming live from VIPenguin. VIPenguin has released it's new and improved site and does it look phenomenal with easy to use features at a simple touch of a button. VIPenguin's new Database, Login page, Item list and Language Selector. Now players from all over the world can be comfortable knowing that they don't have to convert into other languages. Let's take a tour and examine further into this new and improved site.
---
---
Welcome fellow penguins to the new login page. As seen from the picture above players can create or login a penguin by these buttons labeled Home, Item's List, VIP Codes and Language Select. Players can easily navigate through these buttons to access many new and improved features.
Now we move onto our next feature the newly designed Login page seen from the picture underneath.
---
---
The login page is sleeker than ever with it's bright blue color and green colored buttons making it easier to see and manipulate. The penguin picture to the right side looks friendly and welcoming for all players. The spaces are wide enough to type in and simple to use. VIPenguin's Item list is our third feature and seen in the picture below.
---
---
Once inside the Item List, you will be automatically welcomed and told how many clothing, furniture, igloo and flooring and locations are available within the VIPenguin site. It also displaus the total amount for each item. The colorful dark blue script is very pleasing to the eye. The pictures beneath will show the player descriptions of each item and tell them how many coins the item is worth. If the item is free it will say so and if it costs coins it will show how much the item is available to purchase. With so much to choose from players can feel at ease and carefully select their favorites.
---
---
---
---
This concludes our tour of the new VIPenguin features.
~ Hess.
---