Hey Penguins,
It's uberDay, and you know what that means! An overload of posts all day today on uberPenguin and it's release. Everyone has been having a lot of fun so far and it has only been one hour! I'll be showing you some of their neat features starting right now. To begin on a good foot, let me show you playercard hue.
There is no command for playercard hue, but instead a rather unique way of being able to use it in the game itself. Some of you may recall these features from when I posted them awhile back, showing off uberPenguin in the private beta testing phase. Well, now I'll be showing you them again if you have seen that old post! If you haven't seen the uberPenguin sneak peek post, well, here's playercard hue for ya! —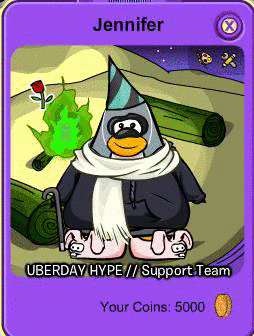 Woah! As you can see, using playercard hue has been made super simple for you. All you do is click the pencil, slide the bar to the desired color, and apply it! It's that easy.
Now, let's move on to item hue. This can also be used in a penguin's playercard. Just click the paint palette, click the item that you want to edit's hue, and slide the bar away once more! Here's an example —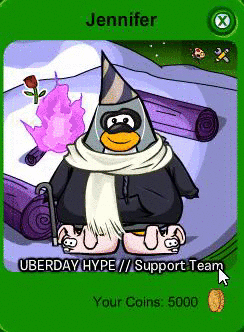 Amazing, just amazing! I love uberPenguin and all of their features so far, don't you?!
To top it all off, something else that's a great feature and is very fun to use on uberPenguin are the penguin's moods. Using it is super easy. All you do is go to your playercard, and click away at your penguin beak! When you find the desired mood, you can just ex out of your playercard. It's straightforward, and I love it! Here's how it works —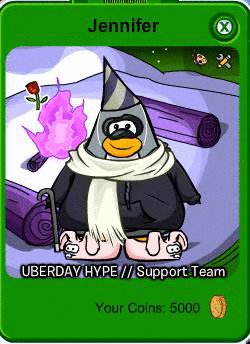 Wow! uberPenguin is an amazing CPPS. Now that it's out to the public, YOU can play too! Click here to go to uberPenguin's site. You can easily register and check out the website in a heartbeat. Don't miss out, as the release is filled with players from all over! Come play, as you won't be disappointed.
uberPenguin, a CPPS which offers innovative and advanced features. Certainly one of a kind to us all!
Thanks,
Jennifer