---
Hey everyone!
Today I'll be talking about SuperCPPS. If you have no clue about this CPPS, then I suggest reading Jennifer's post. I honestly love the features, it's the first custom Spanish server I have ever encountered so far and I am impressed!
---
To start off, Let's take a look into how they placed the mail, newsletter and the map on the side in a panel:
Just so simple and easy. If you have noticed there are two gears, the big one focuses on the penguin features such as nameglow and bubble color. The smaller one provides you information about the server and gives you the ability to mute and unmute the music.
---
Let's take a look at the big gear: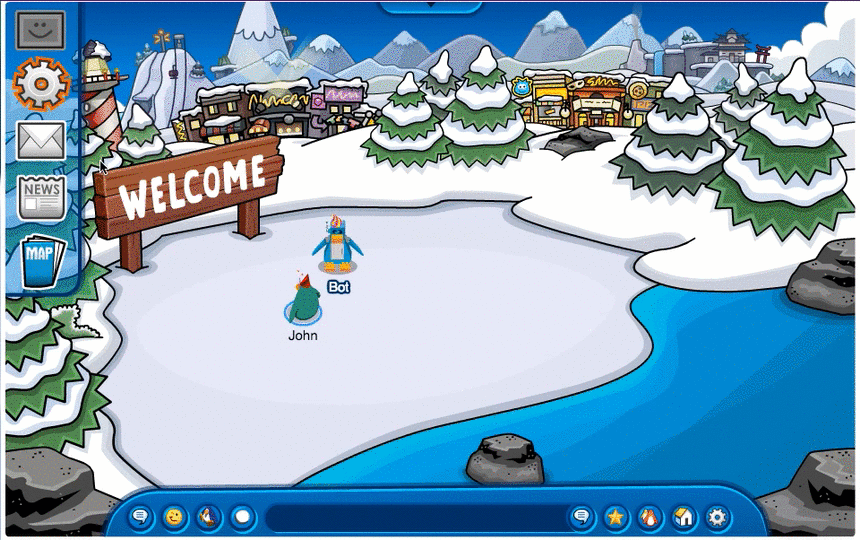 As you can see it has three different tabs Beaks, Personalization and Private Message.
---
Let's start with Beaks: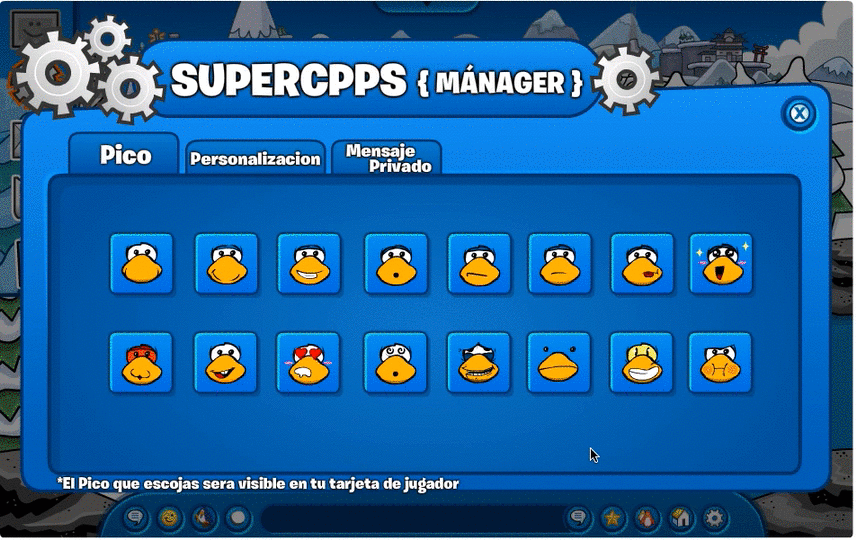 There are sixteen different face expressions to choose from. I find each and every one of them unique and you also get redirected to the town once you choose a beak.
---
On with Personalization: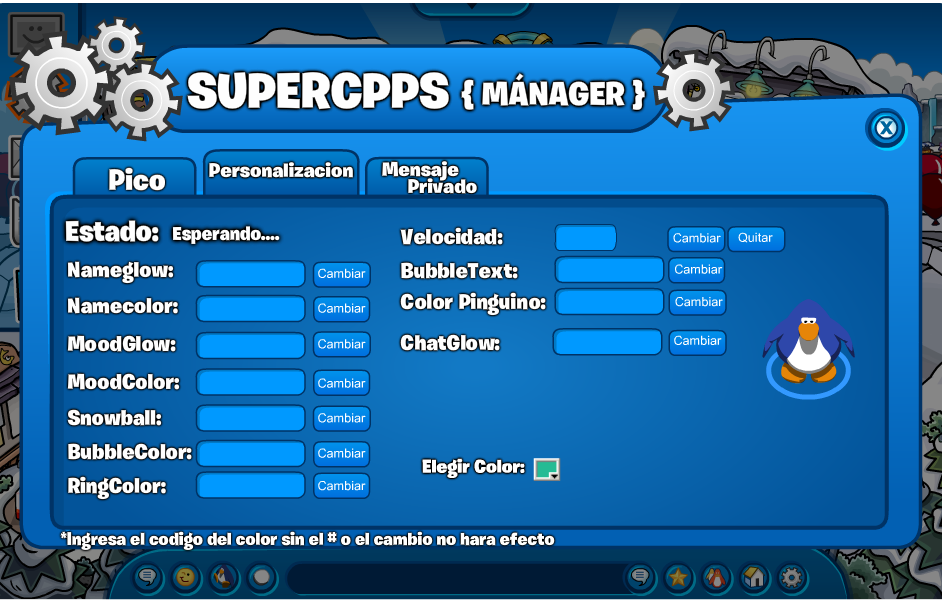 From what you can see, you may edit your name glow, bubble color, ring color and much more. Make sure to pick the prettiest colors!
---
Onto the Private Message: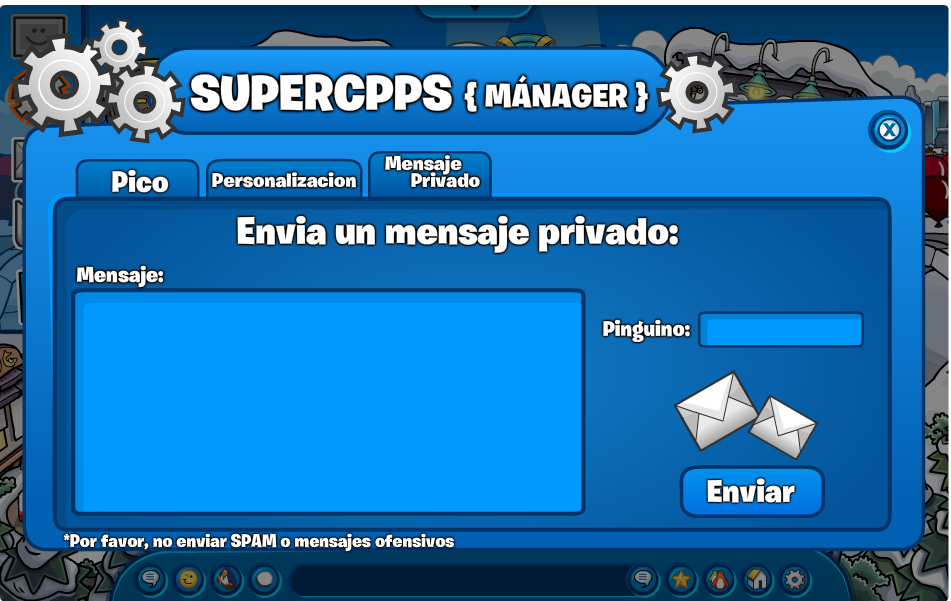 This is extremely helpful. I have encountered various CPPSes where you have to say commands or they have it on the right hand top corner in the shape of a lock or an envelope, but I have never seen it like this! It's basic and neat.
---
Let's not forget about Mosca Steve (Fly Steve).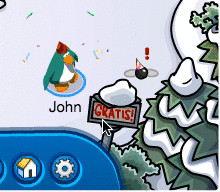 Mosca Steve is like a little pet fly to have around with you. You can find him in the town if you still come to the Beta Party. If you notice the poster Gratis! it means Mosca Steve is free and ready to be your friend! This is what he looks like with the penguin: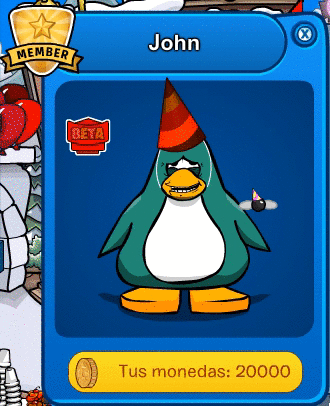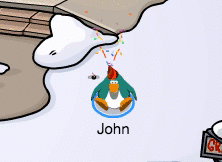 ---
Remember, the beta ends on 15th October, so grab your beta hats and little Mosca Steve before it's too late. I am proud to say, I've  never seen a custom Spanish server like this.
That's all for now everyone. Join me and others on the game, as well as other fellow Speedy CPPSHQ reporters! Until next time, bye!