---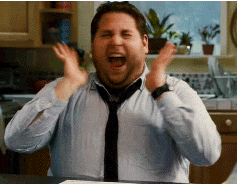 Let's scream and shout because, today I got to interview Damen for the first time ever and spoke to him regarding OldCP and it's upcoming updates and activity.  Well let's check out the whole conversation and see what this owner had to say about OldCP.
---
What do you plan on doing in terms of security?
We always make sure users are as safe as possible from rule breakers and bullies, there are up to four ranks available to deal with this 24/7.
Tell me about the latest room designs you may have?
We design rooms regularly for events, in-game roleplay and for a change of scenery.
Do you have active staff?
Our staff is always active and they love their job plus they have many incentives.
Are there any improvements that's going to be done to help stabilize the game?
Improvements are ongoing, including restoring the Empire which is the main component to OldCP's success over recent years. New features are developed daily by our fabulous Rocket.
How many active users do you have on a daily basis?
At the moment user counts have lowered for multiple reasons. Week days during school terms average 20 users online per day and weekends average 35-45 users. Peak periods during events  can reach almost 90 users.
Are there any changes in the team?
The moderation team changes on a semi-regular basis. Administration tends to remain the same for long periods of time. The new Emperor , developer and partner is Rocket.
How many users do you have registered currently?
We have around 55 thousand users.
Is there anything new in store and what is your discord link for new players who want to join?
OldCP is always repeating regular events but there are unique events during special periods.
---
Thanks so much Damen and adieu my Speedy readers.