It's that time of the year again, Autumn. This is when nature sheds it's beauty in the shades of orange, yellow, red and brown leaves hanging from the trees. It's also a time of anticipation, as we lead up to the cold but yet the best season of the year, Christmas. Logging into VIPenguin today, got me scared to death.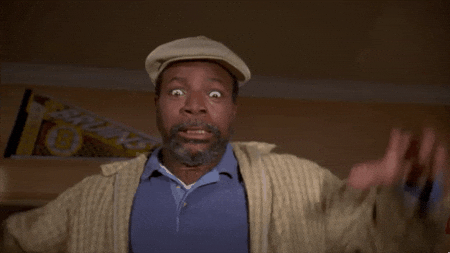 I was greeted by a deceased penguin crawling out from the ground or is that a penguin dressed to scare the lights out of people?
As soon as I logged into the Town, things just got even more creepier. The Town itself is haunted. The Coffee Shop looks like a bone experimenting laboratory, the Dance Club looks like it's been carved out in the shape of a pumpkin or as many of us would like to call it the Jack-o'-lantern. The Clothing Shop looks like a witch's lair, with two witch brooms holding the building together.
You probably must be wondering what is that new emote? Well, VIPenguin have added three new emotes to help you get into the spirit of Halloween.
Waddling into the Clothing Shop, didn't seem that scary as expected but it surely got my attention when I opened their new catalog.
To help you get dressed up and get your Halloween vibes running, you may pick any outfit you like and scare your friends.
Moving on, the Beach has turned into a nightmare, it's more of a graveyard than a Beach. There's an open grave and maybe this is where the deceased penguin crawled out of as mentioned earlier.
You may now also adopt a creepy looking Puffle from the frightening Puffle rock which is visible on the right side of the Beach, the fact that you can also name this Puffle makes even more interesting.
Looks like the neighborhood all have their houses themed, ready to scare small children. Well..trick me or treat me, I don't care what you do, just promise to give me a candy or two.
Oh well, looks like nobody's home so I might as well, just go watch a movie by myself.
Seems like Night Of The Living Sled is playing, just as usual every year.
The movie is about an evil sled, brought to life by a mad scientist, and features the sled chasing 2 penguins around the Island.

Source – Club Penguin Wiki.
Speaking of madness, how about we turn ourselves into monsters ? That's right, outside the lighthouse there's a new machine also known as the Monster Maker 3000. This machine helps you transform yourself into a monster.
Want to transform yourself back to a normal penguin? Walk right back into the Monster Maker 3000 or use the button available on the bottom right of your player-card. Let's head into the dark spooky forest, where all the ghosts and zombies hide. You know it's not a good idea to be walking through the forest alone. But, you have too.
As you can see, in the above picture, I've marked certain areas in red. But don't worry, this is nothing to worry about. The ones that are oval in shape and marked in red are the sweets which you can collect for the Spectral Sweets Search. By clicking on the icon also marked in red on the right top corner, this is what will pop up.
The Spectral Sweets Search is nothing but a quest, once you've collected each and every sweet in each room across the Island, you will unlock items in which you can use to dress your penguin. Looking at the picture below, I've already unlocked certain items earlier and one of them being Snowgies or as I would like to call them my three musketeers – Dev, Hess, Michael.
Well that's all for now folks, this wraps our little tour around VIPenguin. Don't forget to login to VIPenguin, go trick-o'-treating, hunt for sweets, and scare fellow penguins.
Thanks a lot for reading & have a spooky weekend! Until next time, over and out.
---